IIHM - DIPLOMA IN HOTEL OPERATIONS
IIHM's Diploma Courses are created with respect to the current market trends and keeping up to the standards that the Hospitality Industry follows. Our students have a wide scope of opportunities ahead of them after they complete their diploma courses with us.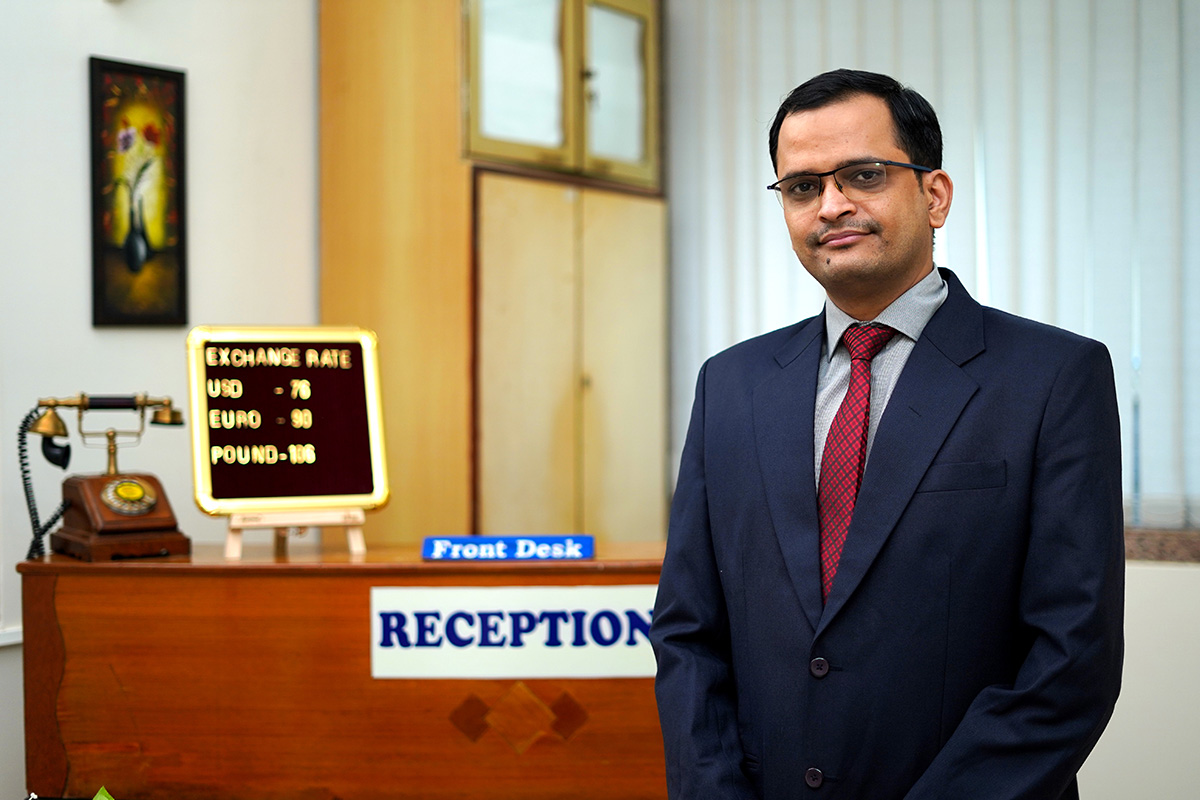 Diploma in Hotel Operations
Diploma in Hotel Operations is a two-year industrial aggregated diploma programme wherein the student will learn the following topics in detail.
Food & Beverage Services.
 Food Production & Catering Science.
Communication Skills.
Hotel Management & Catering Technology (MSBSDE)
Eligibility - 12th Pass (Any Stream)
HMCT program is designed for quick employment in the Hospitality Industry.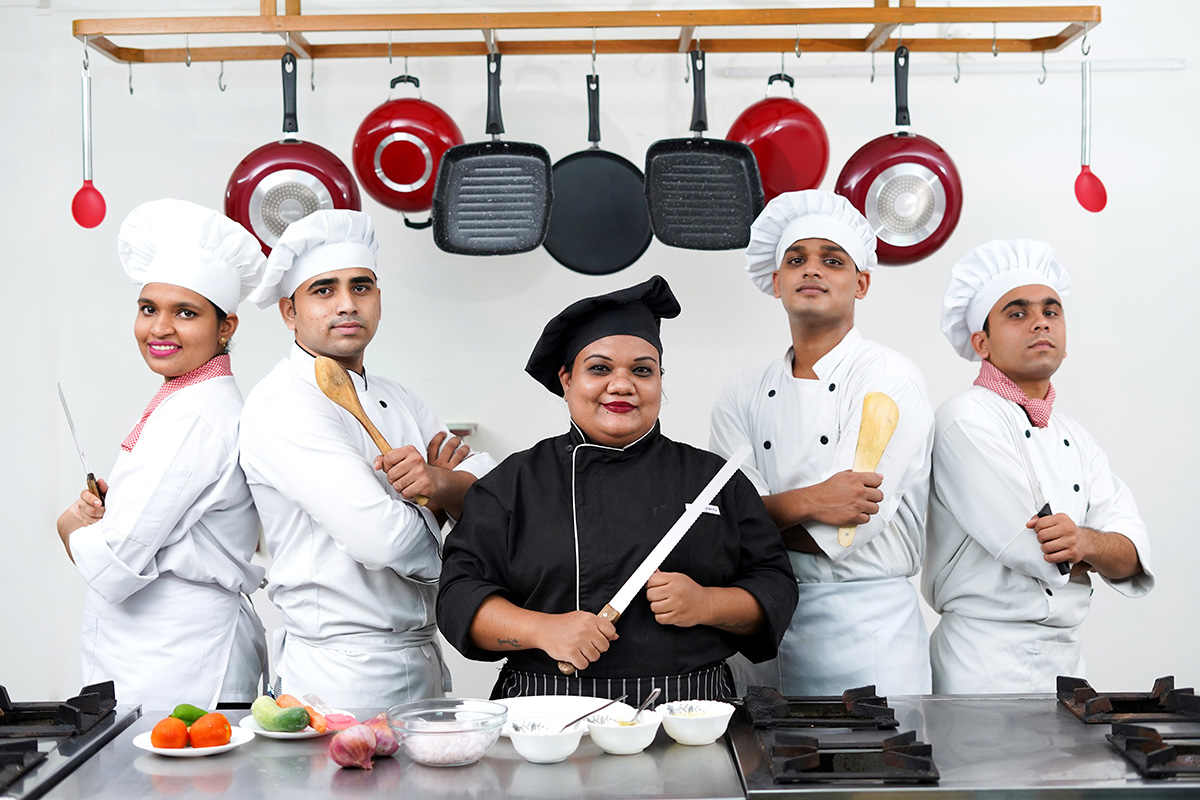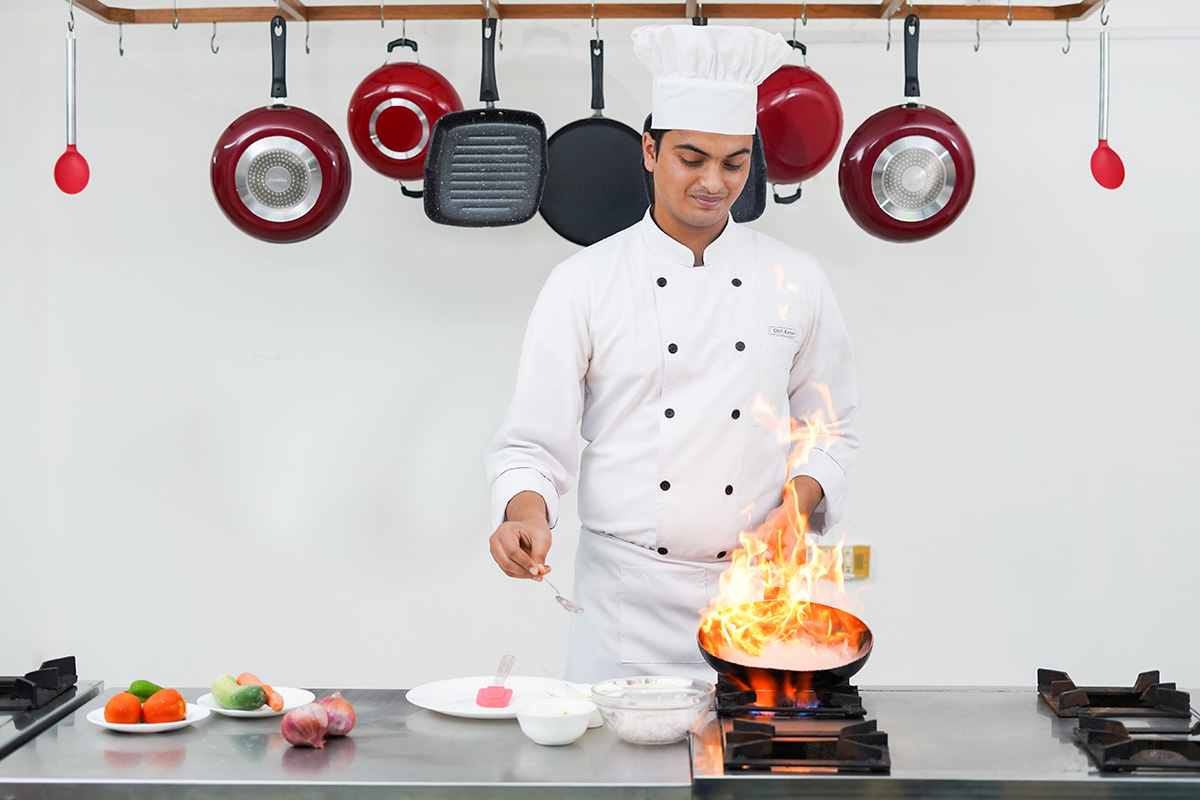 Cookery, Bakery & Confectionery (MSBSDE)
The Cookery, Bakery & Confectionery course is a blend of practical & theoretical knowledge of various cuisines along with the bakery & confectionary. Designed for individuals, eager to shape their culinary dreams into reality.
Craft Baker Course (FICSI)
Craft Baker combines classic techniques & modern trends of pastry & baking arts, aimed for those who want to apply these skills & create a future in the bakery & confectionery sector.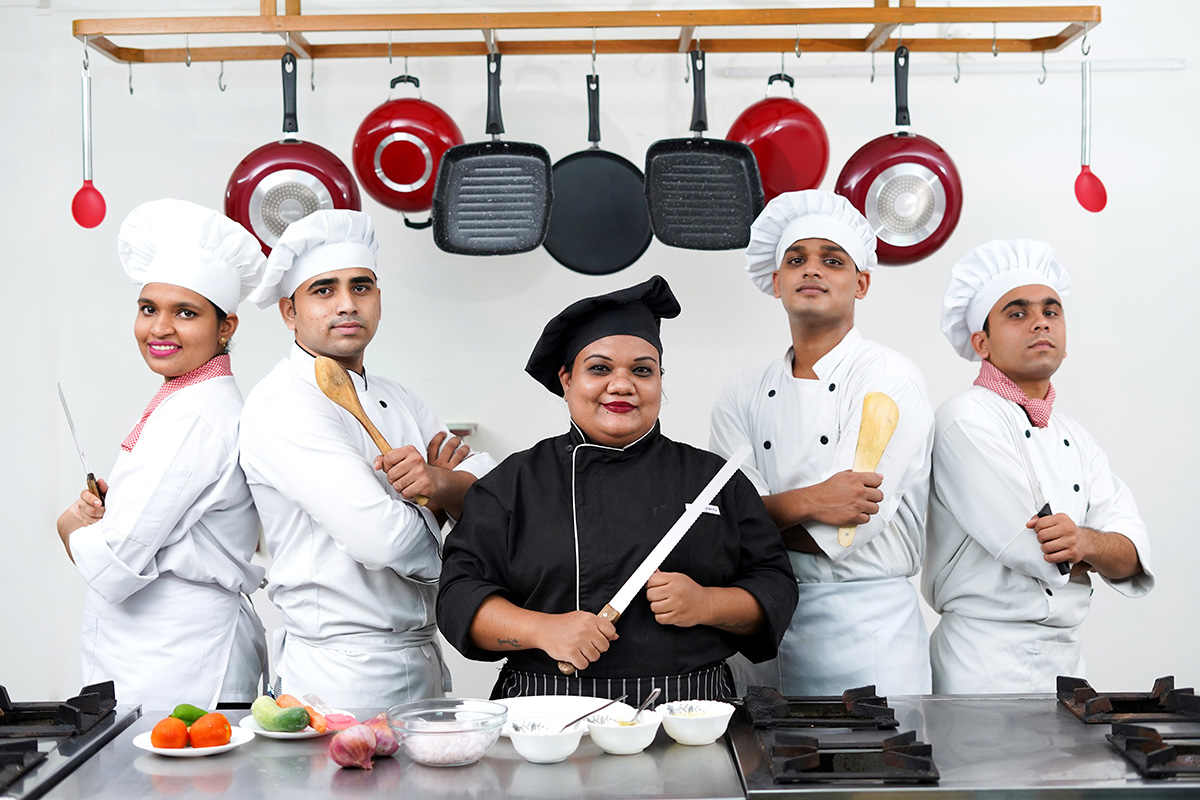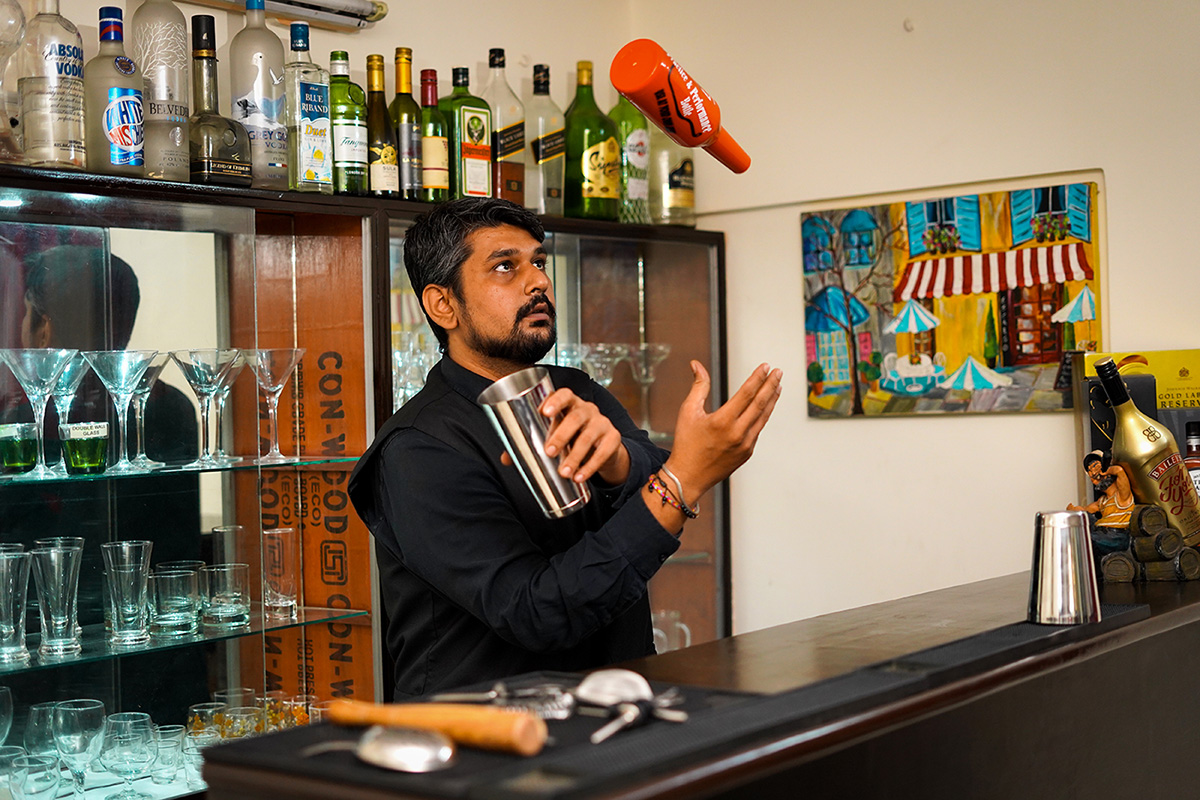 Food & Beverage Service & Bartending (MSBSDE)
Bartender is a person who brings life to the Bar. They are also known for multi-tasking skills such as promptness, body language, smartness, and an ability to meet guest's demand and provide them with the experience that they are looking for.
IIHM follows a very placement oriented model of learning which includes practicals, field training, cultural events, training exercises which enable our students to get placed at reputed organizations. We have a success rate of placements that grows every year.
Sachin Singh
Hotel Waldorf Astoria, Dubai
Antra Deshmukh
Airport Authority Of India
Mayur Pujari
Offshor & Onshore Hospitality Company
Akshay Nayak
Hotel Sheretan Suites Keywest, USA
Pritesh Bendre
Royal Carribean Cruiseline
Kalpesh Patil
Carnival Cruiseline
Samit Shetty
Pacini Restaurant, Banff
Aniket Parkar
Trident BKC, Mumbai
Partho Saha
J.W Marriott Marquis, Dubai
Riju Thomas
Carnival Cruiseline
Rathish Nair
Hotel Fairmount, Dubai
Shreyas Patil
Veena World Travel Company
Vipul Karangudkar
CALIFORNIA PIZZA KITCHEN, USA
Sunny Malusare
St. Regis Aspen, USA
Swapnil parkar
Hotel Alter Speicher, Germany
Neelam Ghaury
Vikings Cruiseline
Joel Noronha
Chocomelt Restaurant, Bahrain
Chetan Baniya
J.W Marriott, Sahar
Pawan Khetwal
The Oberoi, Mumbai
Milind Gawas
Hilton Hotel Frankfurt Airport, Germany
Manoj Lotale
Royal Caribbean Cruiseline
Shain Nair
Hotel Morada, Nordrach, Germany
Gauresh Raikar
Costa Cruiseline
Alyssa Alphanso
J.W Marriott, Sahar