Hotel Management Diploma College in Mumbai
To provide affordable quality education, while enhancing students' knowledge and skills in hospitality Industry, inculcating ethics, identifying potential talents & providing opportunities to showcase them and thus shaping the students into future leaders, entrepreneurs and above all good human beings.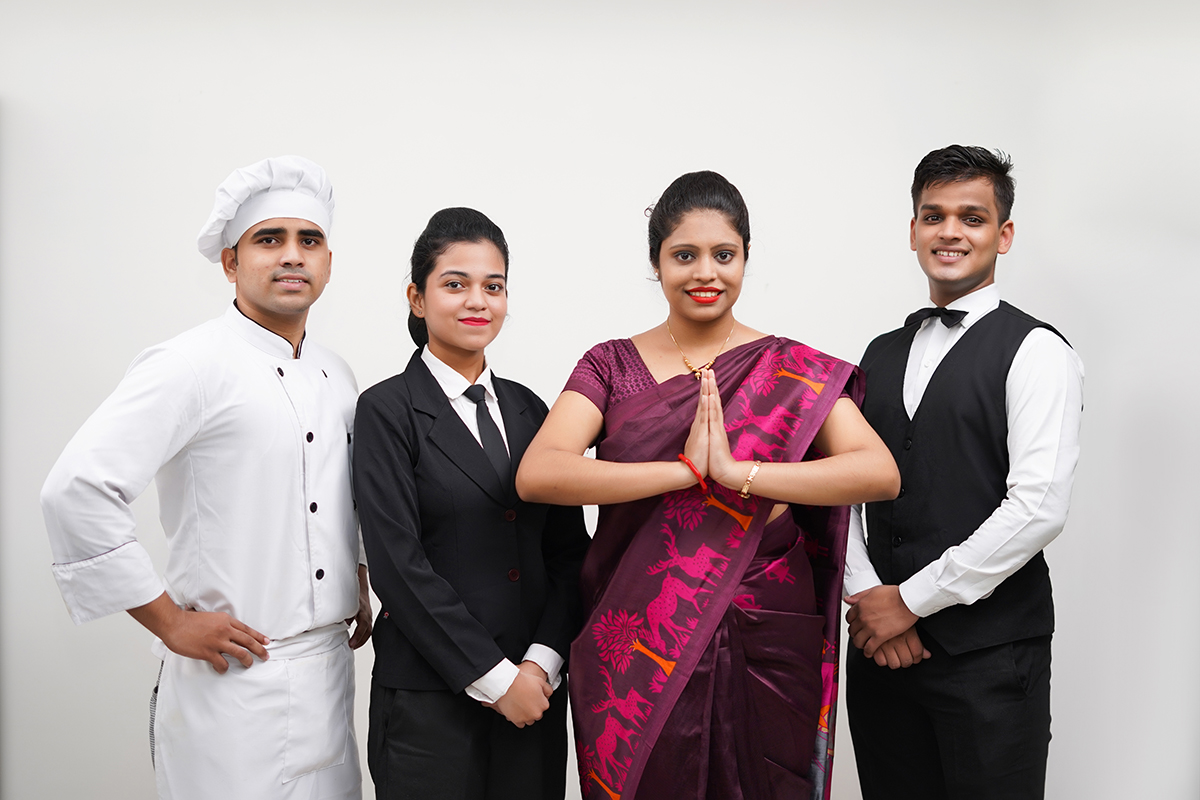 The Indian Institute of Hotel Management is a renowned institution that offers a Diploma in Hotel Management program, which is considered to be one of the top programs in the hospitality industry. Our program is designed to equip students with the necessary knowledge and skills to succeed in the competitive field of hotel management.
Our Diploma in Hotel Management course provides a comprehensive education in the hospitality industry, covering all aspects such as accommodation, food and beverage service, safety, finance and more. Our faculty members are experienced professionals who bring a wealth of industry knowledge and the latest trends to their classrooms. The curriculum is designed to give students a comprehensive understanding of the fundamentals of hotel management, as well as in-depth study of each major area within the field.
At IIHM, we are committed to providing our students with the highest quality of education. Our courses are taught by experienced instructors who will provide hands-on instruction and guidance throughout your studies. Our comprehensive coursework covers all areas of hotel management, including financial planning, marketing strategies, customer service skills and more. Additionally, our faculty will help you develop the industry-specific skills necessary to become a successful hotel manager.
We understand that our students come from diverse backgrounds, and we strive to create an inclusive environment where everyone can feel comfortable learning and achieving their goals. We offer plenty of resources for our students, such as career counseling, job placement assistance and more. We also provide a variety of extracurricular activities and events to enhance your experience as a student.
At IIHM, we are dedicated to helping our students succeed. We work closely with industry leaders to ensure that our graduates are prepared for the workforce and can take advantage of the many opportunities available in the hospitality field. With a Diploma in Hotel Management from the Best College For Hotel Management in Mumbai, you will be well-equipped to pursue a successful career in hotel management.
We invite you to learn more about IIHM and the Diploma in Hotel Management program. If you have any questions, please don't hesitate to contact us. We look forward to helping you achieve your goals!